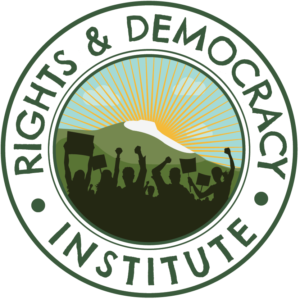 The Rights & Democracy Institute (RDI) was founded in 2016 to advance human rights and strengthen our democracy through grassroots organizing, transformative policy and supporting the development of a new generation of leaders from rural communities across Vermont and New Hampshire.
We recognize that there are powerful forces that strategically use racism and hate to divide our communities, but we know that when we all come together we can build a strong multiracial democracy in which everyone can thrive.
The Rights & Democracy (RAD) Movement is our sibling 501(c)(4) organization.