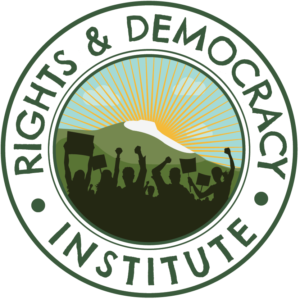 Founded in 2016, the Rights & Democracy Institute (RDI) works to advance human rights and a healthy, just, and equitable future for our communities.
Through grassroots organizing, transformative policy work, and supporting the development of a new generation of leaders from communities across Vermont and New Hampshire, particularly those that have been most impacted by systems of oppression, RDI is building power for a strong and inclusive multiracial democracy where everyone can thrive.
The Rights & Democracy (RAD) Movement is our sibling 501(c)(4) organization.